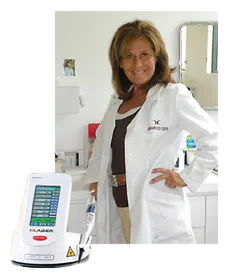 We are the only practice in the area that provides a revolutionary laser treatment for toenail fungus and warts. With this laser there is no pain, no need for anesthesia, and it will improve your ugly toenails and warts
Easy, PainlessTreatment on site and no harmfulside effects...
Dr. Jill Hagen - Board Certified Foot Surgeon & Laser Specialist For Over 24 Years!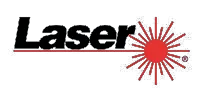 CALL AND ASK ABOUT OUR FREE CONSULTATION FOR LASER TREATMENT 201-568-6977

Discover a New Way to Treat Your Foot Pain with Laser Therapy
Laser therapy provides dramatic results, is non-addictive and virtually free of side effects. The laser accelerates wound healing and reduces inflammation and scar tissue formation. It has no effect on normal tissue. Painless and less than 10 minutes for treatment.
Treatment for:
Plantar Fasciitis
Nerve Pain
Tendonitis
Open wounds
Heel Pain
Warts
Muscle Spasms
Neuromas
Fractures
Ankle Pain
Acute & Chronic Pain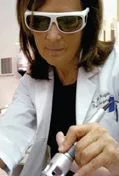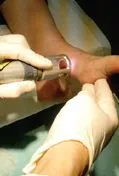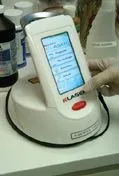 Dr. Jill Hagen performing laser for a patient with chronic pain
in her office at the Dermatology Center in Englewood.
If you have any questions please email Dr. Hagen at [email protected]
Easy Painless Treatment on Site!
No More Ugly Toenails!
No Anesthetic Needed!
Fabulous Results!
No Oral Medications with Adverse Side Effects!